Services
Waste Audit
A waste audit process involves the process of studying the waste generation pattern and materials and the observing existing waste management system. Depending on the context (small buildings/large buildings/ residential complex / office complex/ township/ industrial premises), 2-7 days audit is conducted. A report is submitted with recommendation of best fit designs for processing wet and dry waste solutions.
We also undertake the waste audit of communities, town and cities. We have completed audits for Dwarka (Gujarat) , Pirangut (Maharashtra), Dadar Fruit and vegetable market, Sassoon Docks, Govandi Station etc.
Consulting
We provide consultation and technical guidance to housing societies, corporates, civic bodies, CSR clients for setting up a waste management system, running and optimization of the process, etc We design a customized decentralized solution to clients considering waste generation pattern, site-specific conditions and their preference. Composting systems like manual tumblers, OWC machines, Compost curing systems, Biogas Plants are suggested accordingly.
Operations & Maintenance contracts
We also provide operation and maintenance services for waste recycling / processing facilities on contract basis. We employ regular worker who carry out daily operation of segregation, door-to door collection, composting and waste recycling. We ensure transparency in our operations through daily supervision, monitoring, reporting and data representation.
Reactivation of defunct plants
We can help revive your existing composting systems by repairing and servicing composting systems and AMC contracts.
Educational visits
We promote sharing knowledge about waste management to students/ Organisations/ Institutes by conducting Educational visits to our Sites. Package includes Introductory Session and Site visit
Awareness campaigns
Sampurnearth Conducts Awareness Session and interactive events for Schools, colleges, communities, corporates, housing societies. We use different approaches like Street plays, training session, Q&A to target audience according to their backgrounds.
Awareness Session at Municipal school, Thane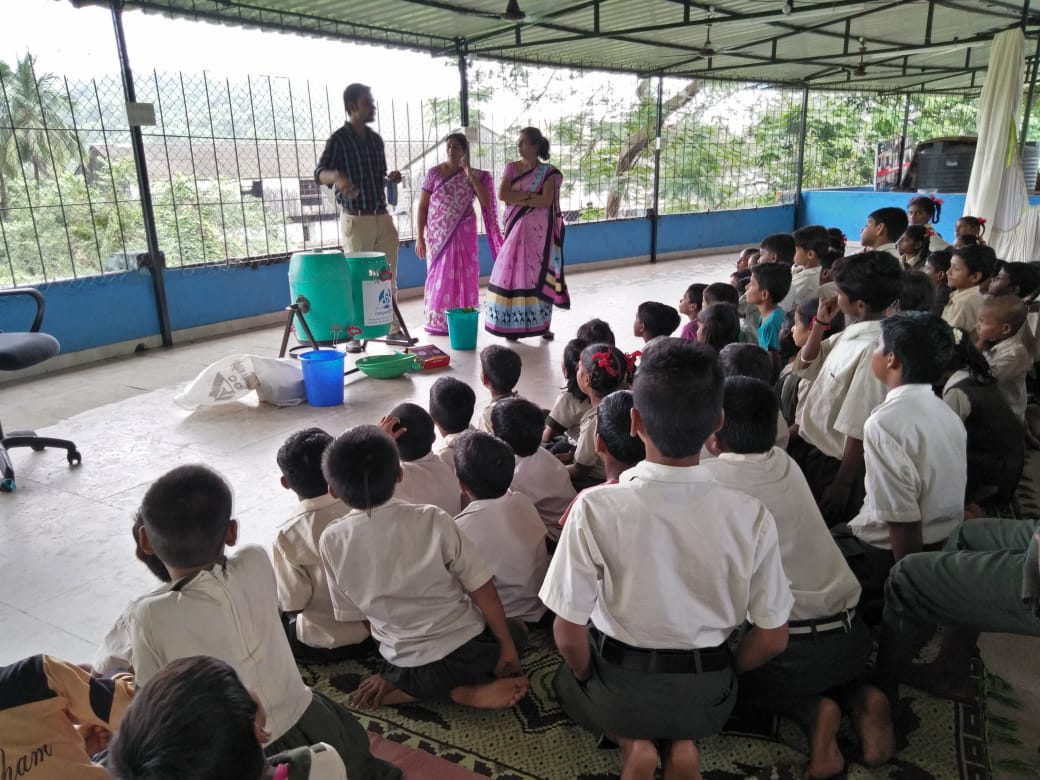 Awareness Session at Dadar Beach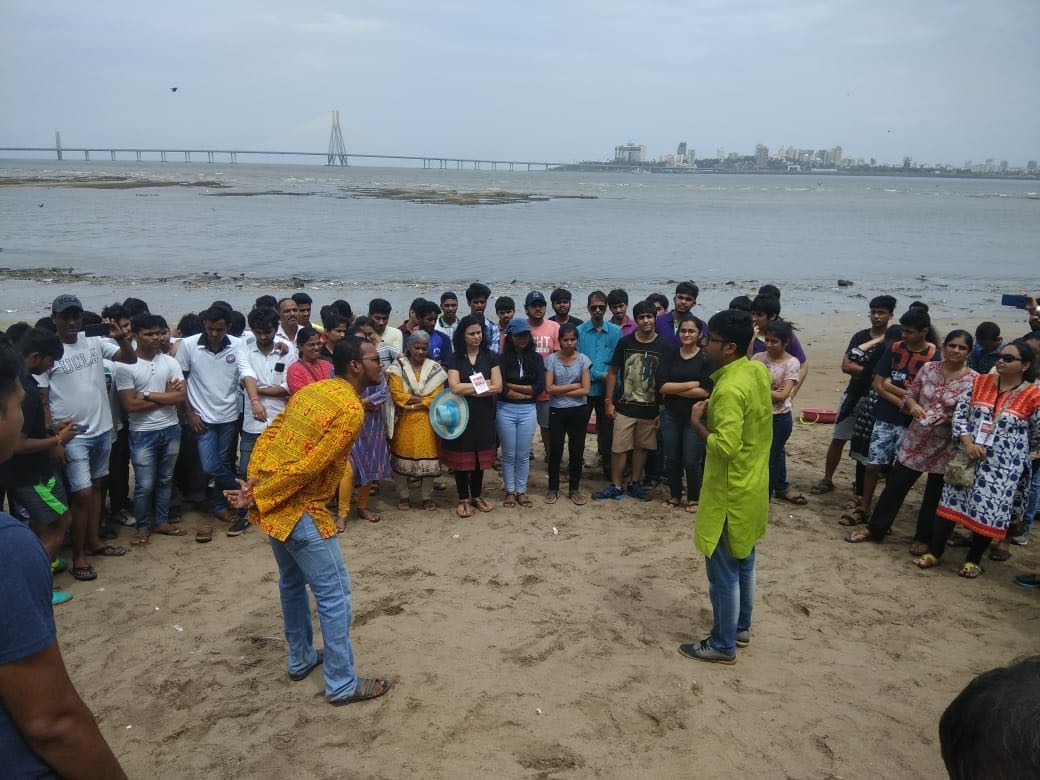 Awareness Session at Dadar Beach